MUCI 2023
2023 Miss Universe Cayman Islands
People's Choice 2023
Who will be MUCI People's Choice 2023? YOU DECIDE!
Submit 1 vote per day! Come back every day and vote for your favorite contestant!
Voting ends September 1st.
**Please scroll down to the bottom of the page to place your vote**
Mili Almaguer
-Contestant #1-
Click image to enlarge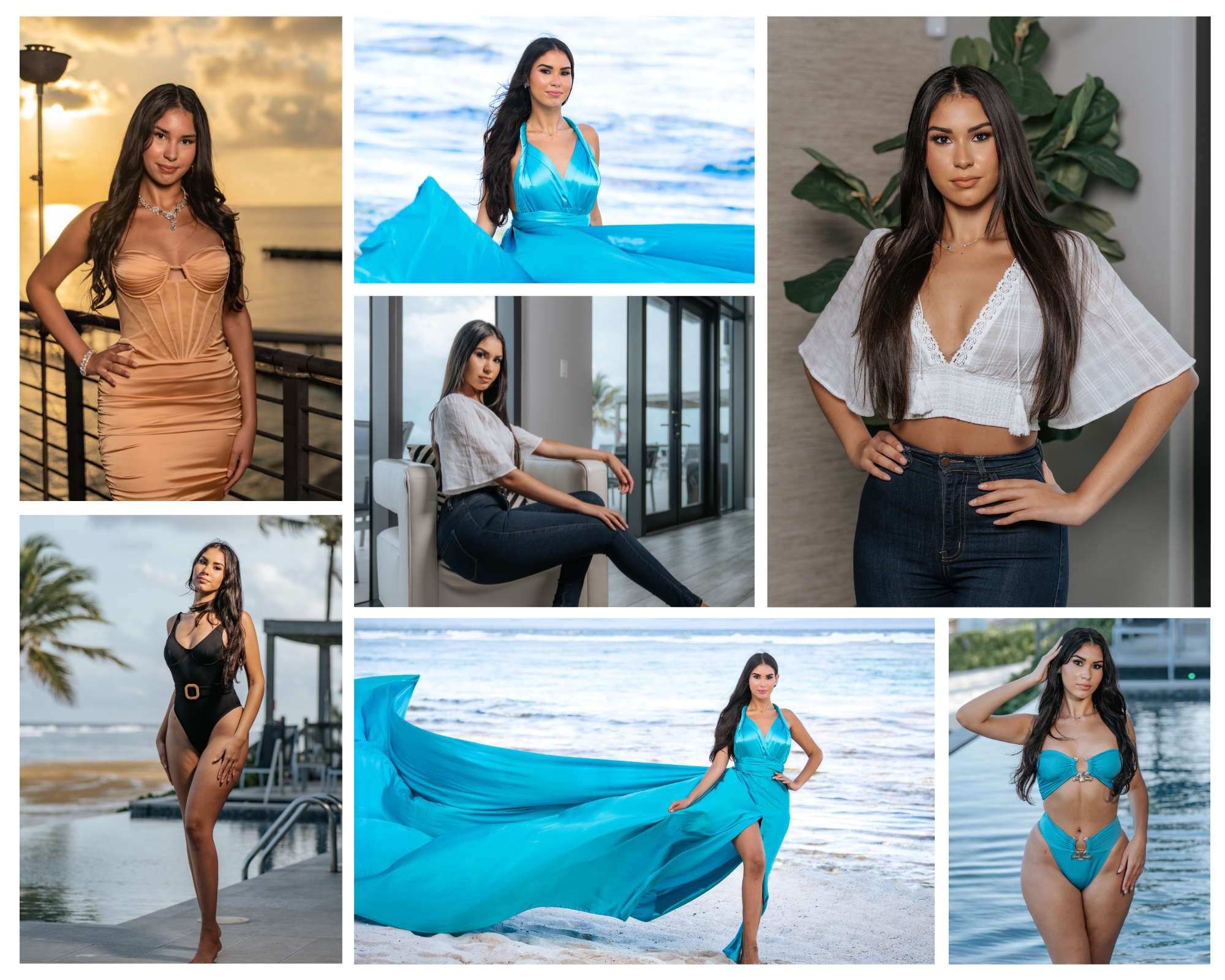 Age: 19 years old
District: West Bay
Social Media: @milialmag
Sponsor: Bogle Insurance
Mili is an exceptional individual who possesses genuine empathy and remarkable leadership qualities. Her extensive experience in sales, which she began at the young age of 15, has molded her into a diligent, compassionate, and capable woman. Additionally, she accomplished the impressive feat of graduating from high school early through online education. Currently, Mili is pursuing an accredited mental health certificate to help support friends and family and explore different types of mental illnesses all while embarking on an internship in the Anti-Money Laundering field.
Being a strong advocate for self-love, Mili firmly believes in the power of manifesting one's life goals through a combination of hard work and determination. One of her most significant personal triumphs was successfully overcoming depression during her youth. Understanding the importance of raising awareness and providing support, Mili is committed to fostering resilience and assisting others in surmounting life's challenges. To address these critical issues within her community, she envisions establishing a non-profit organization in the near future.
Mili has a diverse range of hobbies that keep her engaged and fulfilled. She has a passion for fashion, indulging in the latest trends and styles. In addition, she enjoys journaling, finding solace in putting her thoughts and experiences onto paper. Mili also finds joy in running, which not only keeps her physically fit but also provides a mental escape.
One of Mili's cherished pastimes is personal styling, where she takes pleasure in helping others find their unique fashion expression. However, what truly warms her heart is the time spent with her family, particularly her younger sister. They share a love for reading, exploring books in both Spanish and English.
Mili aspires to be a role model, not only for her sister but also for all young women in her community. She aims to lead by example, inspiring others to pursue their dreams and overcome obstacles.
Looking ahead, Mili envisions herself in Law school five years from now. She is determined to study diligently to become a Lawyer. In addition to her legal pursuits, she also has an entrepreneurial spirit. Mili has always harbored dreams of owning a successful business and plans to explore various ventures in the future.
A fascinating tidbit about Mili is her love for rock music. She has discovered that listening to rock helps soothe her anxiety and brings a sense of calmness to her life.
Ileann Powery
-Contestant #2-
Click image to enlarge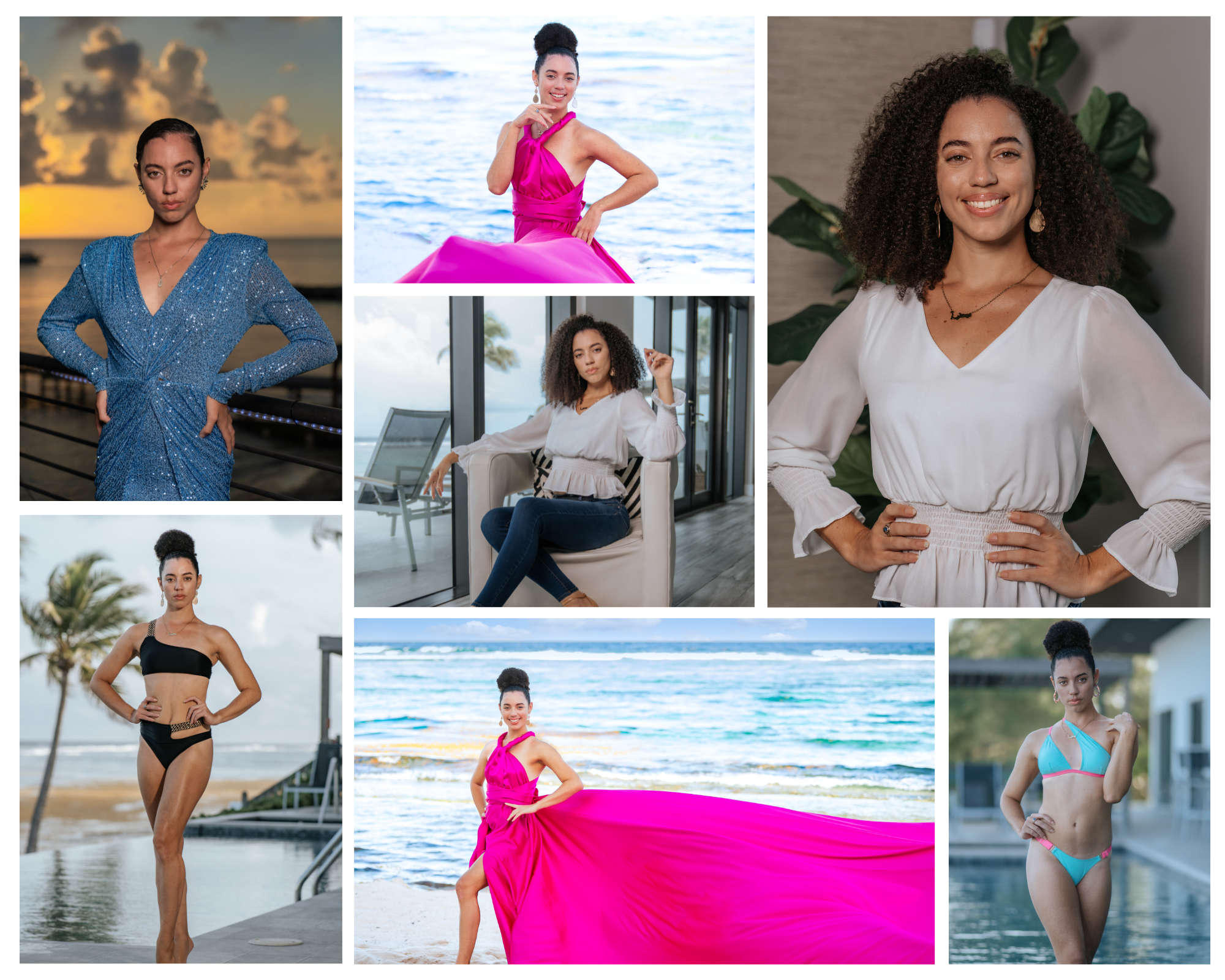 Age: 25 years old
District: West Bay
Social Media: @ileannpowery
Sponsor: Häagen Dazs
Ileann Powery is a young Caymanian who proudly hails from the beautiful district of West Bay. She is a National Volleyball Player of the Cayman Islands and has traveled to 11 different countries and competed in 19 international tournaments through the sport.
She has recently become a member of the Cayman Islands Folk Singers and feels honored to be able to carry on one aspect of preserving Caymanian heritage through this platform. She is also the owner of iPow Creations, which is a local business that provides photography and videography services to its clients. Through this new entrepreneurial venture, she has been able to connect with many people from different backgrounds while helping her clients bring their vision to life through a camera.
As it relates to her school history, Ileann is a John Gray High School and UCCI graduate, and she was a 2016 Proud of Them honoree. Outside of these areas of her life, she prides herself in being a lover of God, self-development and all things Soca!
One fun fact about Ileann is that she is the youngest grandchild for her late grandparents Ella and Jude Powery out of 26 grandchildren!
Sydonie Barrett
-Contestant #3-
Click image to enlarge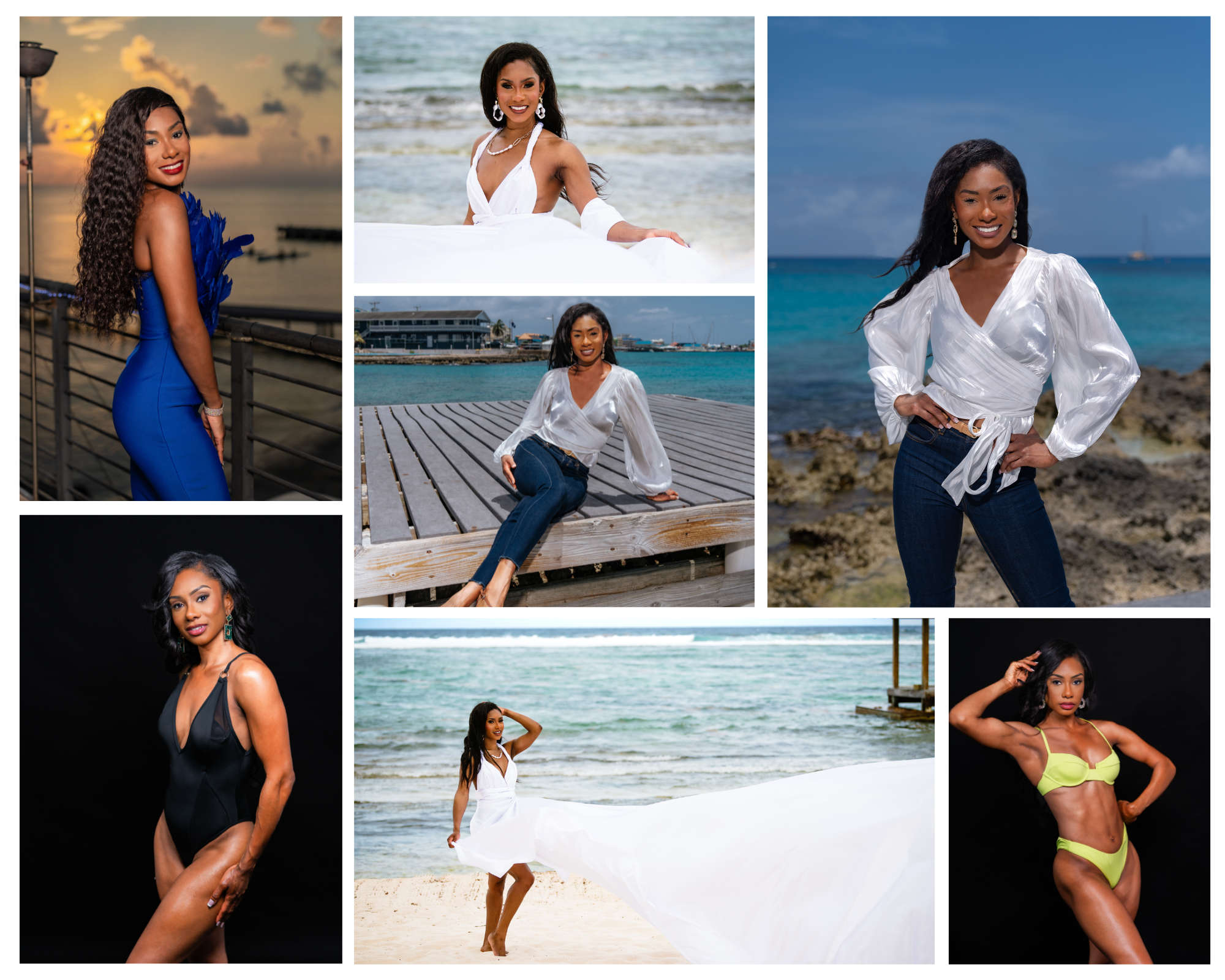 Age: 28 years old
District: George Town
Social Media: @sydoniebarrett
Sponsor: Karv Gym
Born and raised in George Town, Sydonie graduated from St. Ignatius Catholic School with Honours and in 2014 became the first student to receive a full legal scholarship from a local law firm to pursue studies in the UK. Sydonie holds a Bachelor of Laws in Law with International Studies and a Master of Laws. She currently works at the Cayman Islands Monetary Authority as a Policy and Development Officer where she drafts policy regulating the financial services industry of the Cayman Islands.
In 2019, Sydonie entered Miss Caribbean UK, becoming the first Caymanian to enter and win this pageant. In 2021, she placed first runner-up in the Miss World Cayman Islands pageant. With these experiences, she is confident that she would make a great Miss Universe Cayman Islands as she understands the responsibility attached to this title and the importance of being a good role model both locally and overseas. Her aim is to use the skills developed from past pageantry experience, such as effective leadership skills, good communication skills and enhanced time management to become a successful leader within her community.
Sydonie also actively volunteers within the local community which she started in high school, through the Key Club programme where she regularly read to students at George Town Primary School. Sydonie was also an executive member of the People and Planet Society while studying at the University of Surrey, an organisation which advocates for a more sustainable future. Over the past few years, Sydonie has worked closely with and volunteered for local organisations such as the NCVO Children Services Programme and Meals on Wheels.
Sydonie enjoys working out and trying new cuisines. She also enjoys travelling to new places, keeping up with current affairs and learning about issues affecting the most vulnerable around the world. In the future, Sydonie hopes to contribute to policies and initiatives which will provide better opportunities and living conditions for those living in the most precarious of environments.
Through the Miss Universe Cayman Islands platform, she hopes to continue local conversations surrounding sustainability and food security and bolster our efforts towards these important issues. A Miss Universe Cayman Islands should be compassionate, confident, intelligent and a clear communicator and these are the qualities that Sydonie possesses. She believes that her compassion, keen awareness and strong advocacy skills would make her an impactful Miss Universe Cayman Islands
Tracey Campbell
-Contestant #4-
Click image to enlarge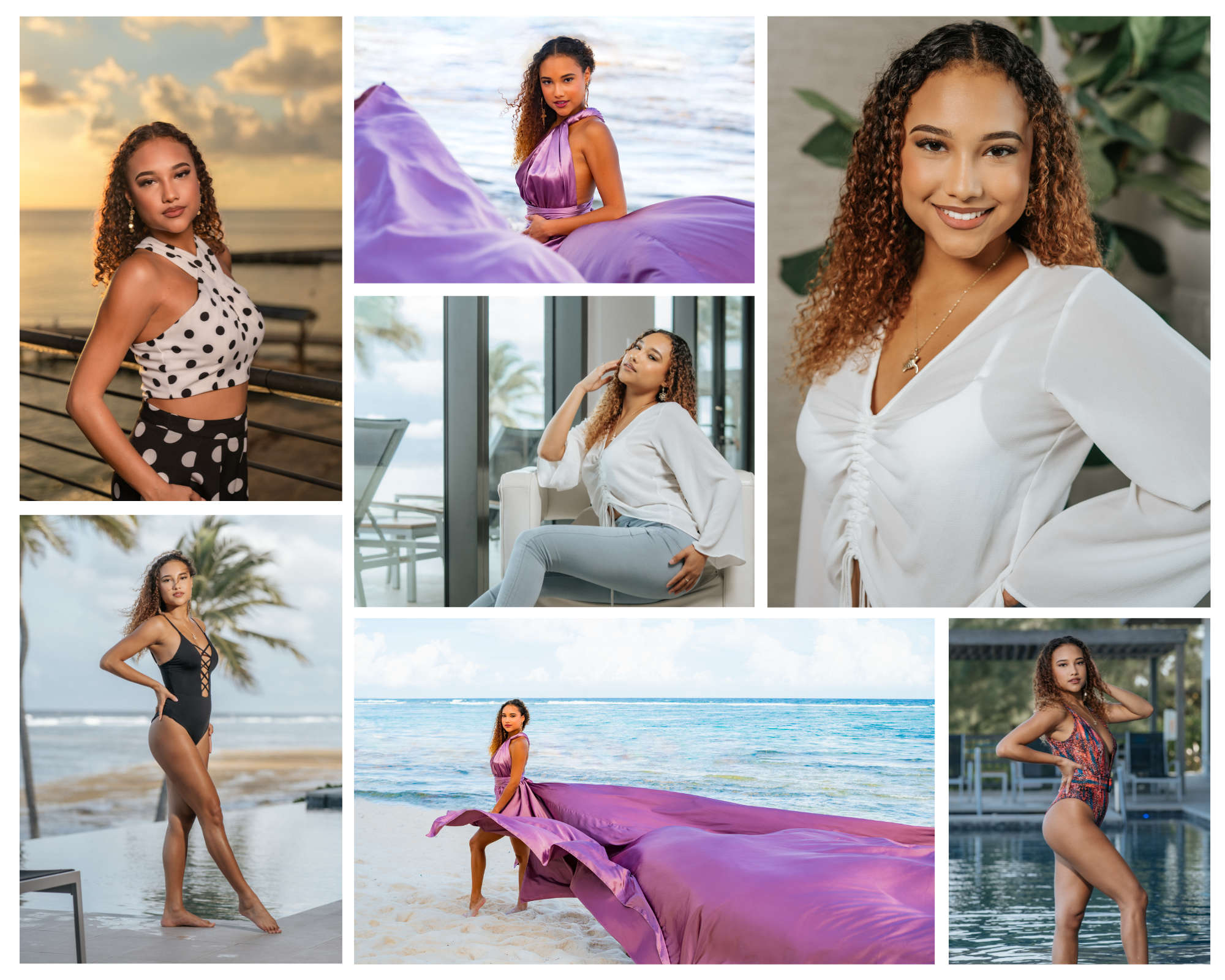 Age: 18 years old
District: Bodden Town
Social Media: @ky.tracey
Sponsor: WizCay Ltd.
Tracey Campbell was born and raised in the Cayman Islands. She is Bilingual, speaking both Spanish and English, from a very young age. She graduated from Cayman Prep and High School in 2021 and attended UCCI. She currently works at Diamonds International and plans to continue her studies to become a Real Estate Agent. Tracey goes to the gym regularly, and is committed to feel better, eat better and look better. Always willing to learn a new sport, PE was Tracey's favorite class in school.
She is an avid footballer and softballer and has been playing football since she was 7 years old and travels abroad a few times a year to participate in tournaments. Tracey would encourage everyone to start a sport, stay active and have fun! She also spends a lot of time reading and listening to podcasts of successful people and enjoys the lovely beaches of Cayman as often as possible.
Ayana Woolery
-Contestant #5-
Click image to enlarge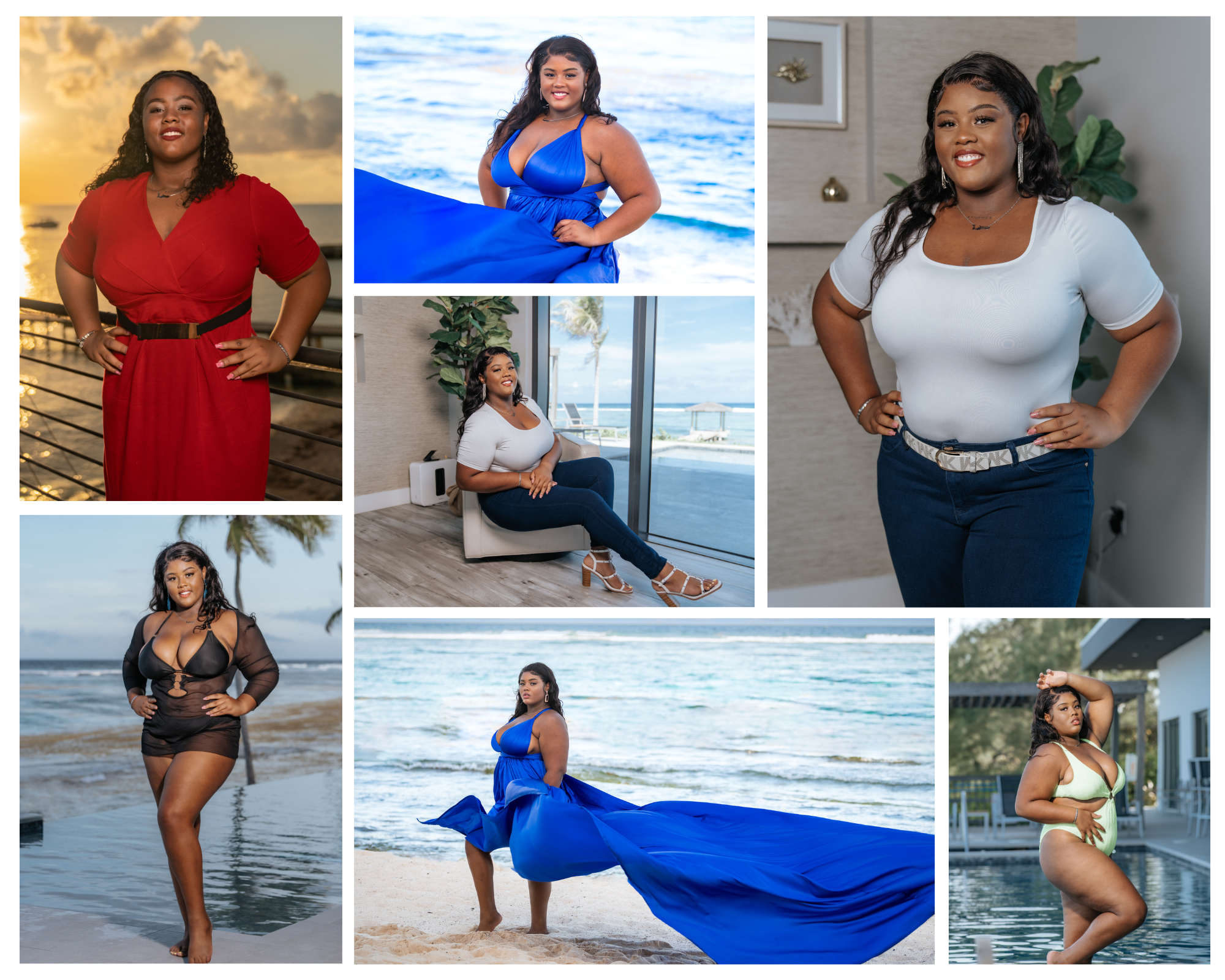 Age: 19 years old
District: George Town
Social Media: @ayanaamoy
Sponsor: Fashion Mart
Ayana is an Honors graduate of John Gray High School and she is currently attending The University College of The Cayman Islands, pursuing a Bachelor's degree in Business Administration.
Ayana has always been interested in exploring and experiencing the working world without limitations in order to carve out a fulfilling career path for herself. She has experience as a Reservation Coordinator in the hospitality industry and as a Compliance Intern in the banking industry. She now owns and manages her own Security Company alongside her family members.
An interest of Ayana's is working with water sports, growing up she was engaged in Sailing at the local sailing club. She loves learning new skills such as motorized boat management.
Ayana frequently volunteers with her local church and the Red Cross, she is an active member of her community and is always willing to give when she sees help is needed in someone's life.
A fun fact about Ayana's is that at the age of 15 she flew all the way to Italy by herself without a cell phone!
Place your Miss Universe Cayman Islands People's Choice vote by clicking on the name of your favorite contestant below