Doctor Doug in the Morning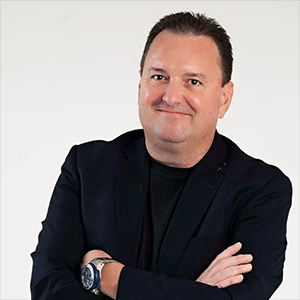 Doctor Doug is originally from California in the US and has been an on air host in San Diego, Salt Lake City, Portland Oregon and the San Francisco bay area. In 2016 he arrived in Grand Cayman to host the afternoon show on Rooster 101, then took on additional duties and paired with Matty to host mornings on BOB FM.
Doctor Doug had a successful run on both stations until late 2019 when he left to become a marketing director for the Tibbetts company and Cox Lumber. He lives with his overweight cat Gypsy. The people of the Cayman islands are his favorite part but he also enjoys hanging at Smith Cove, laying on Seven Mile Beach and exploring the East End and North Side. He collects pictures of the epic Grand Cayman sunsets.
He can be heard mornings 6-10am on 94.9 Gold Cayman.